Brief History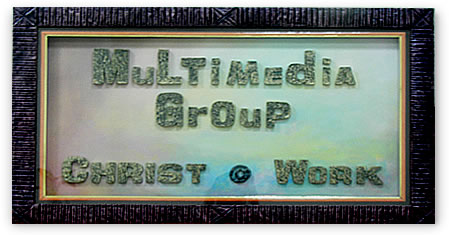 The Multimedia Group is the largest independent commercial, media and entertainment Company in Ghana.
Founded in 1995 by a Ghanaian entrepreneur, Mr. Kwasi Twum, the Company has grown from humble beginnings with 12 employees to directly employing some 600 people across its 6 Radio brands, 3 online assets and Ghana's first free multi channel television brand in 20 years of operation.
"What began as a single radio station in 1995 is today the nation's largest radio, television and online network and sub Saharan Africa's biggest media entity."
The Multimedia Group has been a major spur for the growth in the advertising, creative arts and entertainment industries, particularly the gospel music industry in Ghana. In 2009 the launch of Multi TV finally made television truly available to every hamlet in even the remotest part of Ghana, providing multi-channel television and radio access to areas which were formerly deprived of any media access. Multi TV has also been a platform to export local Ghanaian TV channels across Africa via satellite and across parts of Europe via the ABN channel.
At The Multimedia Group, we pride ourselves in our independence and over the years have established ourselves as a fiercely independent voice, speaking truth to power, reporting and exposing corruption in public institutions, shedding light on and confronting negative and social norms and practices.
Our communities are our anchor and our raison d'être. Through our various social initiatives we try to make a difference in our local communities by providing educational, healthcare and other kinds of support - we are committed to investing in and making our local communities a better place to live in. .
MGL operates the largest and most visited indigenous online platforms in Ghana.
MyJoyOnline.com
AdomOnline.com
MultiTVWorld.com
MGL's latest addition is Multi TV, the multi channel largest free to air (FTA) television network in Africa.
In addition to our radio, television and online platforms MGL also has the biggest events and promotions vehicle in Ghana, organizing special and targeted events that attract over 250,000 attendees annually.
MGL is a talent and people centered organization, driven by creativity and content and enabled by emerging technology.

Our Vision
To become a world class African media Group.
Our Mission
Creating compelling, exciting, enthralling content to attract the largest audiences wherever they are, through multiple platforms; and delivering exceptional value to advertisers and all our stakeholders.
Our Personality
We are:
Customer Focused
People Centered
Passionate
Performance Driven
Leaders
Ambitious
Curious
Professional
Results Oriented
Tenacious
Mavericks
Ethical
Socially Responsible
Our Values
Leadership
We are committed to demonstrating leadership in every enterprise we embark on.
Integrity
We are committed to exhibiting unyielding integrity in our business activities.
Community
We are committed to contributing our time and resources to make our community a better place.

Our Pledge
Our customers are not our competitors! We compete for you, not with you.
We at The Multimedia Group take a customer's business very seriously. Nothing matters more to us, because without the ongoing support of our customers, we would have nothing.
For this, and other ethical reasons, we will never work against your best interests.
The success of your business is our raison d'etre, our reason for being; our business grows only when yours does. Our every waking hour is dedicated to ensuring the success of your business!
That's our unwavering commitment to you.

OUR BRANDS
Strengthening the bond with our Audiences in every way, every day
The Group has successfully built its radio network of six stations and two online media sites into national and international recognized brands. Each of the Group's media brands is positioned as a leader in the market. Every day, a significant majority of the populace is touched by one or other of our Radio, Television, and online brands, our affiliates and our social media platforms.
The Business Units have now been clustered into Divisions as follows:
GROUP RADIO
Joy FM, Hitz FM, Adom FM, Asempa FM, Nhyira FM, LuvFM
DIGITAL MEDIA
Myjoyonline.com, Multitvworld.com and Adomonline.com
TV DIVISION
Joy Prime, Joy News, Adom TV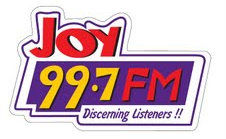 Joy FM is the station for the discerning audiences. An English language station targeting middle to upper income listeners who are educated., employed and discriminating. The station's format consists of top quality news and talk programming interspersed with entertaining music-based programmes.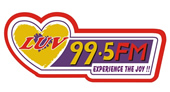 Located in Ghana's second biggest commercial city, Kumasi is Joy FM with a local flavour. Luv FM carries major news bulletins, the Morning Show and News File from Joy FM. Luv FM format is slighlty skewed to the male listener, consisting of quality news and talk programming with a strong sports input.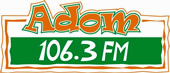 Adom FM is a mass market station broadcasting in the Akan language with a strong Christian feel. Targeting the lower middle to upper income listeners with a mix of news, talk and music-based entertaining programming, the audience profile is lightly female skewed.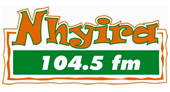 Nhyira FM is an all Akan language mass station based in Kumasi. With a mix of local news, entertainment shows and talk programming heavily skewed to the sensational. The audience profile is largely mid to lower income listeners.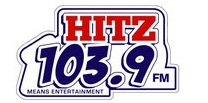 Hitz FM is positioned to provide a total entertaining experience. It is a youth focused station based in Accra. The station plays a mix of contemporary local and foreign music interlaced with entertainment tit bits.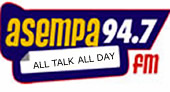 Asempa FM is the only 24 hour, all talk, Akan radio station and is located in Accra. Asempa FM has a heavily male skewed content profile, featuring sports, politics and social discussions for the mass audience.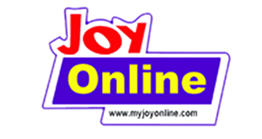 MyJoyOnline.com is the lead online local news source for international audiences. Currently the undisputed point of reference for news and information which includes campaign and election results. It streams content from Joy FM, Asempa FM, Adom FM, Nhyira FM, Luv FM and Hitz FM.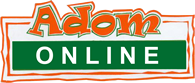 AdomOnline is your trusted source for the stories that make the headlines across the world. For the latest entertaining, sports and inside filla, AdomOnline.com is the industry standard. AdomOnline.com: get the stories before they become news.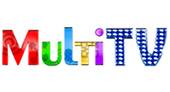 Ghana's first direct to home satellite televisoin station that covers every hamlet, village, town and city of the country and is enjoyed in over 26 African countries. MultiTV provides well targeted channels, Joy News, Adom Tv and Joy Prime.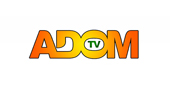 A Channel rich in indigenous content which has positioned itself to be the refrence point and uplifting content in Ghanaian language programming. It's programming comprises of news and current affairs, movies, magazine shows, talk shows, sports, religious programming and many entertainment shows.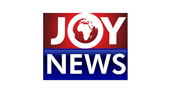 Joy News is a dedicated 24 hours news and current affairs television channel. The channel provides factual, transforming, informative, educative, entertaining content through various genre and forms such as local and foreign news bulletins, current affairs, talk shows, documentaries and magazine shows.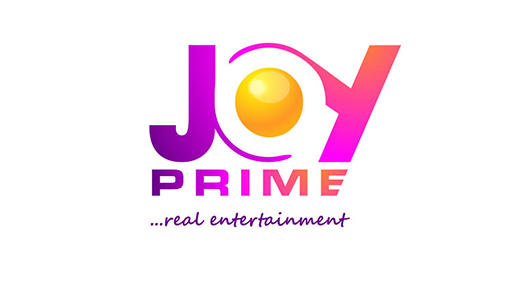 24 hours of non-stop, entertaining action transmitting in Ghana and Across Africa with programs from the world's best studios. Programming genres include award winning series and original productions, movies, telenovelas, reality, lifestyle, game shows, documentaries, animations, religious and family shows.